November 10, 2020

JCRS Newsletter No.87 just released!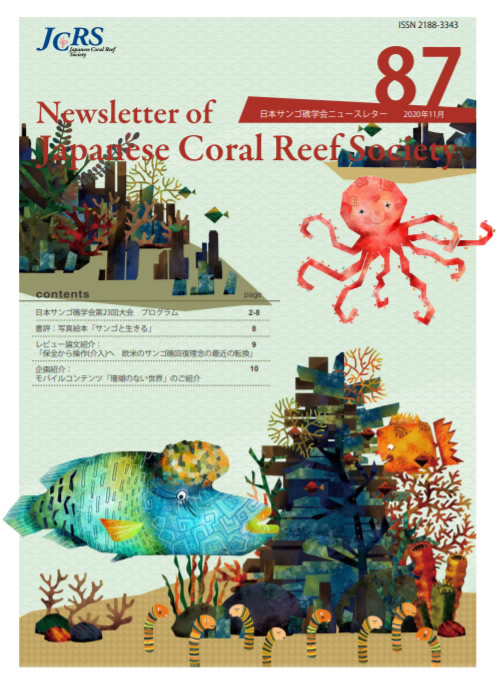 JCRS Newsletter No. 87 (in Japanese) is available on the web site. [password free]
General announcement of 23rd JCRS annual meeting
Program of 23rd JCRS annual meeting
Book review: Photo book-life with corals-
Review: Recent shift in the idea of coral reef recovery
Interview: Mobile media contents-The world without coral reefs-
*If you are unable to view the file on your web browser, please save the file on your computer's hard disk first and then open it.