April2018
April 28, 2018

JCRS Newsletter No.77 just released!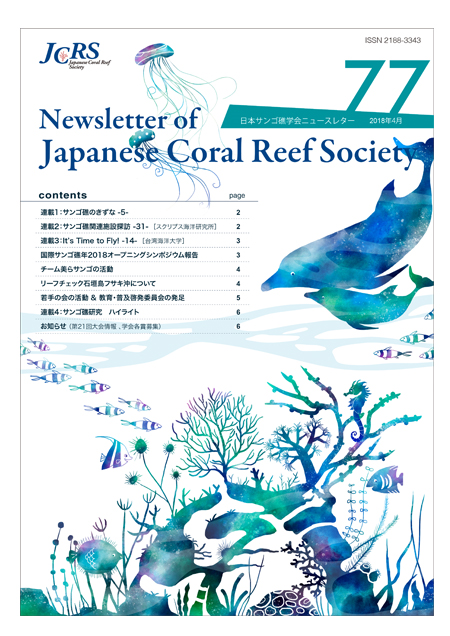 JCRS Newsletter No. 77 (in Japanese) is available on the web site. [password free]
Serial Column: Dr. Makoto Tsuchiya
Visiting the facility: Scripps Institution of Oceanography
Serialization:It's Time to Fly! -National Taiwan Ocean Univ.-
Report: Opening event, International Year of the Reef
Report: Activity of Team Tyura-sango
Report: Coral Week 2018 at Okinawa
–Activity of Coral Network
–Activity of JCRS Young member group
–Science cafe
Announcement: Launch of Education and Outreach Committee
Serialization: The latest papers on coral reef studies
Announcement: 21st JCRS annual meeting at Naha
Announcement: Application for JCRS awards
*If you are unable to view the file on your web browser, please save the file on your computer's hard disk first and then open it.
1